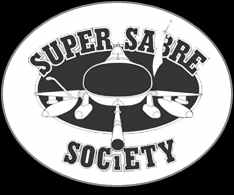 The Super Sabre Society (SSS) was founded in 2006 to celebrate and preserve the history of the North American Aviation F-100 "Super Sabre" and the people who flew and operated it through the aircraft's lifetime, during a critical period of the Cold War including the Vietnam War.  Affectionately known as the "Hun" (short for "Hundred") the F-100 was the first jet aircraft capable of straight and level supersonic flight.
The SSS is primarily composed of aircrew members who flew this first of the supersonic "Century Series" USAF fighters.  They include developmental test pilots, operational pilots (a few with over 5,000 hours in the Hun), electronic warfare officers, and flight surgeons. Associate and Honorary members include others accepted for their contributions to the overall missions of the aircraft or to the mission of the Super Sabre Society itself.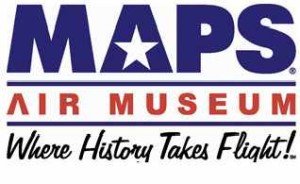 MAPS Air Museum is an internationally known museum of aviation and serves as a center of aviation history for Northeast Ohio. The museum features exciting educational displays of its collection of acquired artifacts, interactive exhibits and historical archives in its own library.
MAPS raises awareness of military aircraft through special programming at the museum, visitation to schools and groups in the area, as well as participation in aviation events.
The Friends of the Super Sabre has partnered with MAPS to display memorabilia and artifacts that we have collected for the F-100 Super Sabre Memorial Exhibit. The FSS will continue to search for all available models of the F-100 for display at the MAPS Air Museum.
MAPS has a recently restored F-100D, 56-3081 on display. This aircraft was also used as a drone and still has the damage from an inert missile strike on the left aileron.